MLB Value
Mar 19
Graph it up
Today we added some dynamic, seasonal graphs for all the visual data fans. 
Click on the new "Graphs" button found on the player profile page "Batting" tab.  You'll be able to view a daily hit graph and a new feature we call "Batting Wheels".
The batting wheels will display a monthly break down of the players hits separated by HR, singles, doubles and triples.  
It makes it easy to view a players hot streaks.  Best of all both these graphs cover pre and post season data and will provide a link to view the players current 2013 batting wheel - live and up to the minute!
Here's a shot of Angel Pagan's great 2012 season broken down in the batting wheels graph.  If only this could have been his 2007 season with our cubbies… oh well…  Enjoy nonetheless..
Feb 27
Average the Median
This week we added a new feature to the player profile - Average/Median VS position.
This takes a look at key fields and compares them to the average and/or median produced by players at that same position.
Check out how MR Rollins is always above the Median in every stat at his position
Enjoy, have fun and most of all remember to always - Respect the season!
Feb 14
Breathable Stats!
Today we send a valentine's day present to all baseball stat enthusiasts by introducing a new feature we call "Breathable Stats".
When looking at player profiles the seasonal highmark for each important stat will "breathe" and be underlined.  
Now you can easily see that Miggy's 2012 season really rocked the casbahs while Hamilton's most productive work was a few years back.
Enjoy - don't eat too much chocolate today and most of all - remember to "Respect The Season"!
Feb 12
2012 data is now live!
Yes it took as long as a pitching duel between two strikeout artists but MLvalue.com is now up-to-date with 2012 data!
Sorry for the hold up.
As you can see - it's all there including a great season for our beloved Cubbies.  Finishing in 2nd place………….  in attendance.
Enjoy the data, stay tuned for more changes and download our iOS apps for mobile fun.
"Respect the Season"
Dec 06
New Cub TV team - still not best in MLB value
The Chicago Cubs recently filled the vacancy left behind by TV analyst Bob Brenly with long time Astro announcer Jim DeShaies.  
While comparing two baseball announcers is highly susceptible to personal taste - we at MLBvalue.com have no qualms about comparing their baseball careers.

It looks like the Cubs upgraded!  DeShaies compiled an MLBvalue of $32,294,000 in his 13 seasons while the departed Brenly scrapped for $30,478,000 in 10 big league seasons.  Way to go Theo! 
Not so fast though as the cubbies are still not the leaders in their division.  As many a great manager has said [I'll insert Lou Piniella here] "You must control your division".  Here is a look at the NL central career MLBvalue in announcers…
#1 - REDS - Sean Casey ($68,184,000)
#2 - PIRATES - (the great) Steve Blass ($50,616,000)
#3 - PIRATES - Bob Walk ($35,549,000)
#4 - REDS - Jeff Brantly ($34,864,000)
#5 - CUBS - Jim DeShaies ($32,294,000)
#6 - CARDINALS - Al Hrabosky ($25,939,000)
#7 - BREWERS - Bob Uecker ($6,485,000)
————————————————————————
MLBvalue is a sabermetric for the masses that allows a quick evaluation of a players seasonal performance in a monetary format. It incorporates a "pay for play ecosystem" into the world of Major League Baseball®.
Find these and other MLB player statistics at MLBvalue.com and remember to always "Respect the season!".
Oct 24
Bochy Vs. Cabrera
Another world series is upon us.  This is the time of year to take note and enjoy the thrill of competitive sports at it's most ultimate level.
On paper, the 2012 Tigers and (comeback) Giants are two completely different teams.  
Detroit is built with power.  Power arms and power bats.  San Francisco is the fundamental team that grinds.
While there will be many comparisons, MLBvalue.com decided to compare the two most likely WS MVP's for their respective teams.  Bruce Bochy Vs. Miguel Cabrera.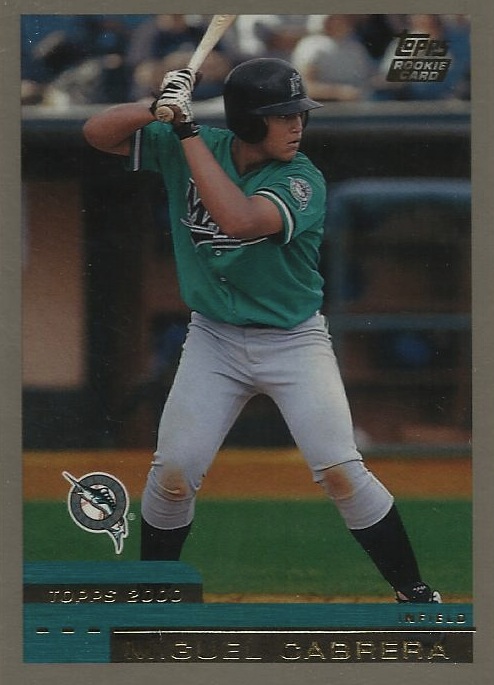 Yes a manager can't be named MVP but if SF pulls it off, commissioner Bug Selig should break another tradition and give it to Bochy.
Bruce Bochy compiled a career MLBvalue of $8,432,000.  His counter part, Jim Leyland has $0 (never played in the bigs). 
On the other hand, Miguel Cabrea shows only two (2) MLB seasons under $8,432,000 (2003,2004).  Even more so in the last four (4) seasons he has flirted with and/or surpassed an MLBvalue of $10,000,000.   That's a world of production folks and a sign of one of baseball true elite.
Here's to another amazing world series classic about to begin… Good luck to both teams and as always - Respect the season!
———————————————————————————————————————-
Oct 09
Expos last hurrah…
Watching the talented Washington Nationals in the playoffs this year makes me think back at the rebuilding process they have had.
It was 1994 when the, then Montreal Expos, made it to  the playoffs (strike-shortened).  I thought it would be nice to take a peek at the key components of that team  and their MLBvalue while the current team is in the spotlight.

The 1994 team had three (3) offensive stars with the following career MLBvalue - Larry Walker ($104,168,000), Moises Alou ($96,781,000) & Will Cordero ($48,925,000). 
On the pitching front - a very young Pedro Martinez ($110,337,000), Ken Hill ($40,737,000) and crafty bullpen ace John Wetteland ($54,411,000).
Believe it or not, while 1994 team had five (5) all-stars none of them were named Walker or Martinez!
It's hard to match up these six players with six from the 2012 Nationals, at least on the offense side.  Zimmerman, Werth and Desmond are stellar but don't have the same appeal… yet that is.  There are plenty seasons to go to see where this crop of players end up.
Check out this and other baseball history on the easy-to-use site - MLBvalue.com. Were there is only one rule and that is to "Respect the season!"
Oct 03
100+ Losers
The 2012 season will produce two (2) more teams to the seasonal 100+ loss bucket (Cubs & Astros).
We thought we'd take a look at the last 10 teams that feel for this dubious honor and view their overall team MLBvalue.
Lets see if the 2012 teams can at least the 2010 Pirates who ended with an MLBvalue of $79.9 million.
Note: While there have been exceptions - normally the team that wins the division obtains a team MLBvalue over $100 million.
2011 Astros - MLBvalue $83,911,000
2010 Mariners - MLBvalue $80,813,000
2010 Pirates - MLBvalue $79,978,000
2009 Nationals - MLBvalue $85,477,000
2008 Mariners - MLBvalue $85,184,000
2008 Nationals - MLBvalue $82,496,000
2006 Devil Rays - MLBvalue $85,767,000
2006 Royals - MLBvalue $85,426,000
2005 Royals - MLBvalue $81,182,000
2004 Royals - MLBvalue $84,079,000
2004 Diamondbacks - MLBvalue $83,848,000
Enjoy this look at futility and as always - remember to … uhm… "Respect the season!" @ mlbvalue.com
Sep 08
Who had the best season ever?
MLB Value answers the long lived question of  who had the "best season ever". According to our MLB Value formula  the holder of the  "best season ever" in MLB history belongs to…. wait for it… no other than
Charley Radbourn
This maverick from the turn of the 19th century pitched an amazing season in  1884 where his MLB Value is $45,292,000 the highest ever recorded.
He started an amazing 79 games and won 59 of them (60 is in dispute).  
He pitched 678 innings and held a WHIP of 0.92!
Forget Ruth, Gehrig and even Fidrych - the season of 1884 was the most magical in recorded history.
We'll take a look at the modern era in some future post - until then, tip your hat to Mr Radbourn and view his stats at http://www.mlbvalue.com/?p=radboch01.
Most of all, remember to always - "Respect the season!"      
New Feature: Social Chatter
MLBvalue is pleased to announce another great new feature we call Social Chatter.
Now with one click of a button you get to view live tweets of MLB teams and players right on the site.
Happy tweet viewing and remember to always - Respect The Season! ————————————————————————————————————————————————————————— [MLBvalue.com is a sabermetric for the masses that allows a quick evaluation of a players seasonal performance in a monetary format ($). It incorporates a "pay for play ecosystem" into the world of Major League Baseball.] Respect the season @ mlbvalue.com